Remember that time when you were swinging to that JLo song with a comb (read mike) in your hand in front of your mirror(read audience) feeling the song and moving to the beat and you're totally into it and then the door slams open and its your mom asking you something so irrelevant , but you're covers blown and well now you wish you had locked the door.
Now, that was an easier, simpler peek a boo situation, but what about these:
When you think you're looking like a Greek Goddess in this free flowing gown when someone asks you when you're due?
Quick Fix:- Its free flowing only upto a maximum of a loosing of 5 inches totally from each side starting mid bust.  Any more than that could land you in a bit of a maternal spot.
When you're off for that offsite meeting with your manager and you put on that long flare dress. You stepped out in the wind and well , lets just say he knows what color you're underwear is.
Quick Fix: Avoid wearing flare dresses in a thinner fabric. Try fabrics which are heavier and are flowy in terms of silhouette but not fall.
When you know your trousers might be on the tighter side but your ass looks gorg! But then you drop your pen and you bend over to get it and oops. Probably never wearing fitted trousers again.
Quick Fix: If you're one of those who loves a good figure hugging trouser even to work, try a stretch suiting fabric . That gives you a good shape and doesn't look as fitted as the non stretch ones would.
When you decide to try on a bunch of clothes in the fitting room of a store and you finally find that one Wow piece, you're so excited to show it to your shopping partner that you come out bottom free. ( That's not fun, believe me )
Quick Fix: Not sure how to help you fix this.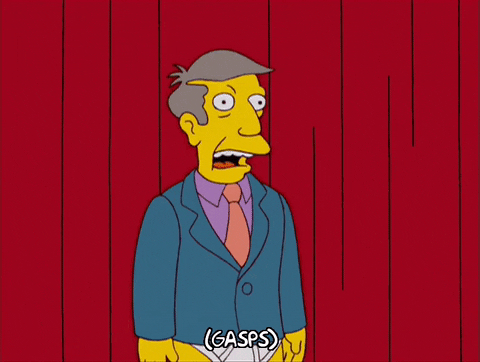 Yup, it happens to the best of us!